Subaru Service Center in Charlottesville, VA
Subaru Service & Auto Repair

Welcome to the Umansky Subaru Service Center!
Certified Service
Keeping your vehicle well-maintained is a top goal for our technicians at Umansky Subaru. The cumulative effects of age and wear can take a serious toll on a vehicle. They can affect everything from the vehicle's performance to its safety and overall condition. At Umansky Subaru, our mechanics are certified automotive specialists with dedicated training in the care of our models. They know precisely how to provide your car or SUV with the care it needs now and over the years.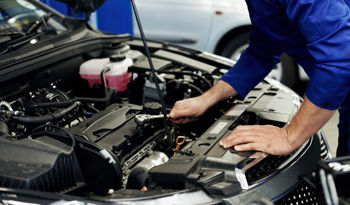 Customer Reviews

Serving
Charlottesville

,

Ruckersville

&

Earlysville, VA

Each system and part in your vehicle will experience the impacts of wear and age. They may become filthy with debris, worn down with use, or damaged in other ways. Through the efforts of our hardworking mechanics at Umansky Subaru, all of these issues can be kept at bay. Our extensive range of services covers maintenance needs like oil and filter replacements, brakes services, transmission fluid flushes, tire rotations, and more. More than that, we can efficiently diagnose and repair any issues that your vehicle develops.
Charlottesville Auto Service
As your Subaru's vital components wear down, they will eventually need to be replaced by high-grade replacement parts. After all, the condition and quality of the parts in your Subaru directly impact its overall condition and its performance capabilities. Rather than using the same low-grade aftermarket parts that some of the other auto facilities in the area use, our Subaru technicians only use original equipment manufacturer parts. We can assure you that our efforts will produce the results you expect through our dedication to this area. Contact the Umansky Subaru auto shop today to schedule your vehicle's next service.